Brown Sugar Salmon Lyrics by Tyler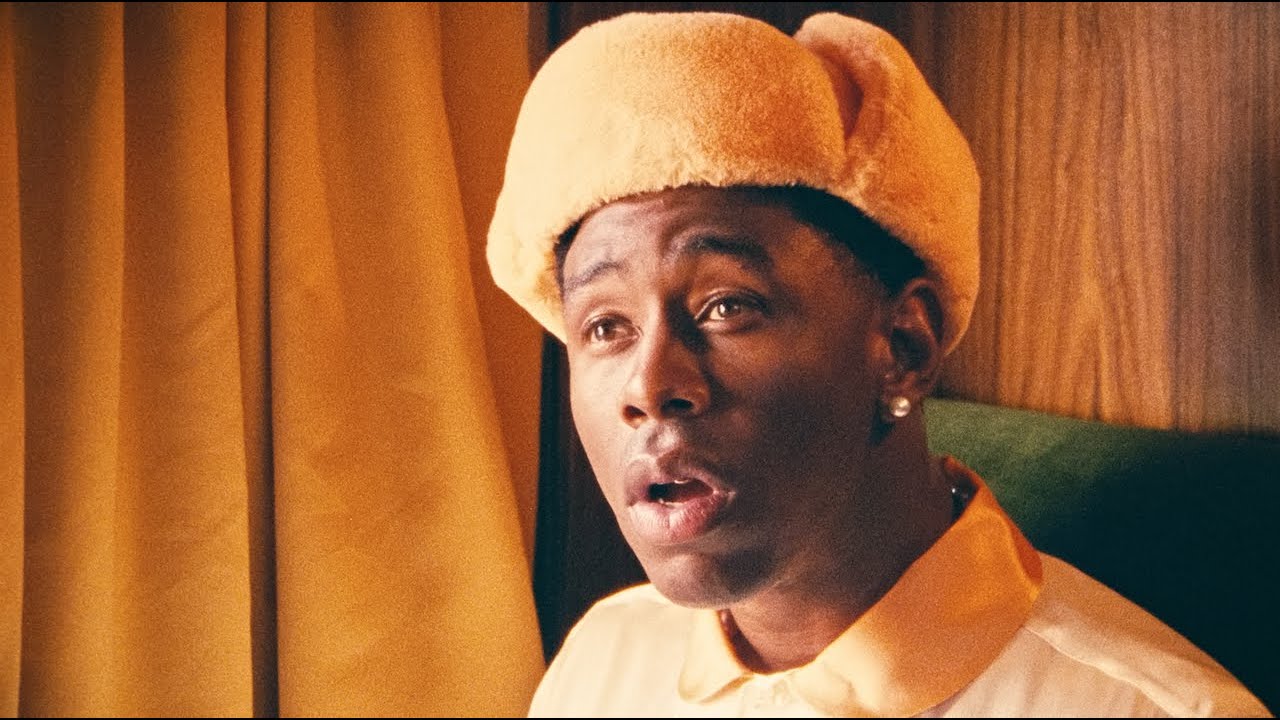 | | |
| --- | --- |
| Singer | : Tyler |
| Music | : Tyler |
| Song Writer | : Tyler |
Tyler – Brown Sugar Salmon Lyrics in English
GOOD DAY! SIR BAUDELAIRE
WHAT CAN I DO FOR YOU?
OH DUDE, I AM SO F*CKING HUNGRY
AND I JUST WANT TO EAT
CAN I GET THE,
CAN I GET THE BROWN SUGARED SALMON?
MM-KAY, SO OUR DINNER PLATES THIS EVENING
ARE THE BRAISED BOHEMIAN BEEF
OR THE BROWN SUGARED SALMON
HEHE YEAH, I KNOW I WANT
I WANT THE BROWN SUGARED SALMON PLEASE
WITH THE, WITH THE POTATOES
AND I DON'T, I DON'T WANT BRUSSELS SPROUT
MMM I'M SO SORRY, WE ARE OUT OF THAT
THE CHEF ACTUALLY RAN OUT OF SALMON
BECAUSE THERE WAS A TRIVIAL
BOAT SHORTAGE AT THE LAKE SO
SO WHY DID YOU MENTION IT IN THE FIRST PLACE?
BECAUSE THAT'S OUR SPECIALS
OKAY ALRIGHT COOL
LET ME JUST GET THE EHMM
THE BRAISED BOHEMIAN BEEF WITH THE POTATOES
AND I DON'T
OH MR. BAUDELAIRE
I'M GONNA HAVE TO CHECK
IF WE HAVE THE BRAISED BOHEMIAN BEEF
ARE YOU F*CKING DUMB?
I'M JUST GONNA HAVE TO DOUBLE CHECK
THAT WE HAVE THAT
WHO'S, WHO'S RUNNING THIS PLACE?
WHO'S IN CHARGE HERE?
I'M IN CHARGE MR. BAUDELAIRE
AND THANK YOU SO MUCH FOR TRAVELING WITH US
IS THERE A DILEMMA I CAN SORT OUT?
I'M STARVING, AND I JUST WANT DINNER
OH, WELL, OUR DINNER SPECIALS
ARE THE BRAISED BOHEMIAN BEEF
AND THE BROWN SUGARED SALMON
I KNOW, I FUCKING KNOW
AND THIS LADY KEEPS ON TELLING ME THAT
OH, AH, MY NAME'S TRINA SIR
OKAY, WELL, TRINA SIR KEEPS SAYING
IT'S NO SALMON, IT'S NO BEEF
IT'S NO ANYTHING, I JUST WANT
IT'S NOT NO ANYTHING
MR. BAUDELAIRE
IT'S THE BRAISED BOHEMIAN BEEF
OR THE BROWN SUGARED SALMON
I THINK HE'S LEANING TOWARDS THE BEEF
TRINA, WOULD YOU QUADRUPLE CHECK
IF WE HAVE THE BEEF?
YES
MMM, WE DO NOT HAVE
THE BRAISED BOHEMIAN BEEF
OH JEEZ
I'M SO SORRY MR. BAUDELAIRE
I HAVE JUST GOT WORD THAT
WE ARE IN FACT OUT OF THE BRAISED BOHEMIAN BEEF
BUT WE ARE NOW SERVING COMPLIMENTARY YOGURT
NOW WOULD YOU LIKE STRAWBERRIES OR GRANOLA?
OH-OH, OH OH, WE ARE OUT OF THE YOGURT.